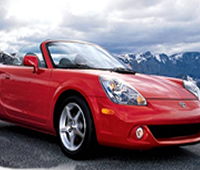 Personal Auto Insurance
Auto Insurance in Lansing, Munster, and Dyer
That Meets your Needs
How to Get Discounts
Every company values different things, but all auto insurance companies value safe drivers. A driver who is safe will be in fewer accidents or no accidents. A safe driver saves insurance companies thousands of dollars in expenses, so many insurance companies award these drivers.
Some companies offer a disappearing deductible. For each year the driver avoids an accident, the deductible shrinks. There is usually a maximum limit of how much the deductible can shrink, but this features still means money in your pocket.
Other discounts you may be eligible for are:
Good student

Multiple policy

Multiple vehicles

Teacher

Fireman

Nurse

Doctor

Loyalty

Green vehicle

Low Mileage

New Car
Each insurance provider has a discount system and provides different discounts for different states. KT Shanahan Insurance Agency can help you choose the right car insurance in Munster, Indiana and the surrounding areas so you receive maximum discounts.
How to Avoid a Rise in Premiums
When auto insurance premiums rise, there's a reason for it. The more you know about your insurance policy, the easier it is for you to avoid potential rises.
Being in an accident is the most common cause for a rise in premiums, but an accident alone won't automatically increase your premium. Insurance companies look at several factors when they evaluate rate increases. Factors include:
Who was involved

Injuries that resulted from the accident

Who was at fault

Driving history of the insured driver
To avoid rising premiums, meet with an agent often to discuss your needs as a driver and which car insurance in Munster, IN is right for you.
Advantages You Could Enjoy
There are a number of benefits auto insurance in Dyer, Indiana can provide. Depending on your policy, these advantages could include:
Free windshield repair

Guaranteed repairs

24-hour service

Full coverage on rental cars

Flexible payment options

Deductible savings benefit
Discuss with our agents to what benefits each company provides.
Matching Your Needs With the Right Company
No two insurance companies are the same. Advantages, discounts, and premiums vary from company to company and from policy to policy. The agents at KT Shanahan Insurance Agency can review your needs and help you determine which policy will be best for you.
We've been providing insurance to the Lansing, Munster, and Dyer areas for over 39 years. We work with the major insurance companies to provide you with the most affordable options available.
Click, call, or come in to receive a free auto insurance quote today.
(708) 895-0300
3330-181st Place
Lansing, IL 60438